Become a more confident filmmaker with our
seven days film workshop in Norway.
In May 2022, we are arranging our third film workshop at a cozy university in Norway called Solbakken. We will rent the university and get access to all facilities, invite you over and arrange an unforgettable film workshop with focus on how to become a good filmmaker.
Anders Øvergaard (Cinematographer) will be there every day, holding courses, together with Harald T. Rosenstrøm (Actor/Director) to teach directing, Marius Ytterdal (Sound Designer) to teach sound recording and Thomas Leypoldt (Film Composer). We will all stay together at the same place and be able to do social stuff as well. Norway is beautiful in May, and a good time to visit Norway for the first time.
Anyone can sign up for the workshop (amateur or professional). All we require is that you have a basic understanding of cameras and basic editing skills. And be quick, as there is only room for about 12 people. We want a small group so we can easily interact and get to know each other.
The program (May 23rd – May 29th)
How to tell a story through film. Learning by doing and creating a film together. Practical tasks every day from morning to evening. Before the workshop, we will together work on a script that we will produce during the workshop.
Monday 23rd: Arrival day. Dinner and social evening.
Tuesday 24th: Courses about storytelling and cinematography.
Wednesday 25th: Courses about directing and sound recording.
Thursday 26th: Courses about lighting. We film a night-scene.
Friday 27th: Shooting day! We film our short film together, as a crew.
Saturday 28th: Courses about post production and music for films. Farewell dinner.
Sunday 29th: Farewell after breakfast.
(Please note that there might be changes in the program. We want to have a chat with you before the workshop so you can give input on what you want to learn. Detailed program will follow later.)
Every course day starts with breakfast around 8:15am, lunch around 12:00am, dinner around 4:00pm and a meal during evening, with breaks in between. We will have courses during the day with practical tasks and during the evening we will have casual courses and social happenings.
The Andyax Workshop is an unforgettable, worthwhile experience for anyone interested in filmmaking. Anders, Thomas, and Harald were helpful in film theory and also allowed us to be hands on with their high quality equipment. It was amazing to meet people from all around the world and experience Norway with the community Anders built. 
I´m very used to working on my own. So working with a separate director, cinematographer, light technician, sound recordist. And all of that making it work was very fascinating and new to me. 
I have been participating twice, and it's just getting better and better!
If you attend the workshop, you will get to know fellow, like-minded film enthusiasts, and you can all share your experiences and learn from each other. 
For me, the week just flew by and I wished it could be a little longer. This was worth every penny, and I would do this every year if I had the time and the means. I couldn't recommend this enough to anybody that is thinking about a workshop like this. Just do it.
The teachers

With expertise withing different aspects of a film production, the teachers will give you a comprehensive understanding of film production, while also being able to help your with specific challenges.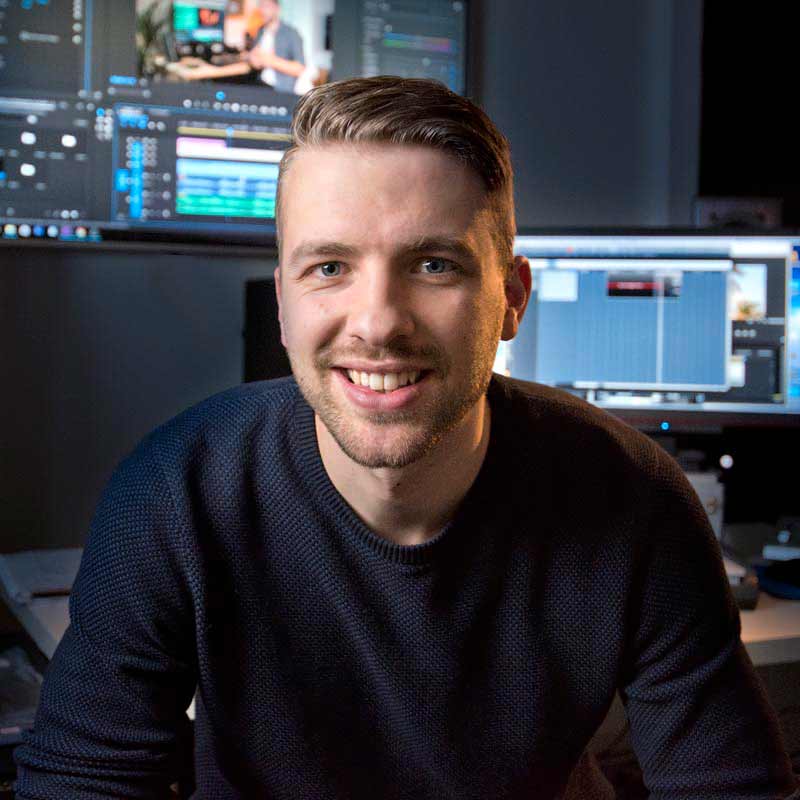 Anders Øvergaard
Director and filmaker
Anders has worked as a filmmaker since he first started his own company at the age of 16. With several awards like the Norwegian Academy Award for his debut feature "Coming Home", a short film made out of silhouettes which captured the attention of Hollywood director Harald Zwart, a popular virtual rowboat simulator and 280,000 subscribers on his Youtube channel, Anders shows that creativity can make all kind of projects stand out.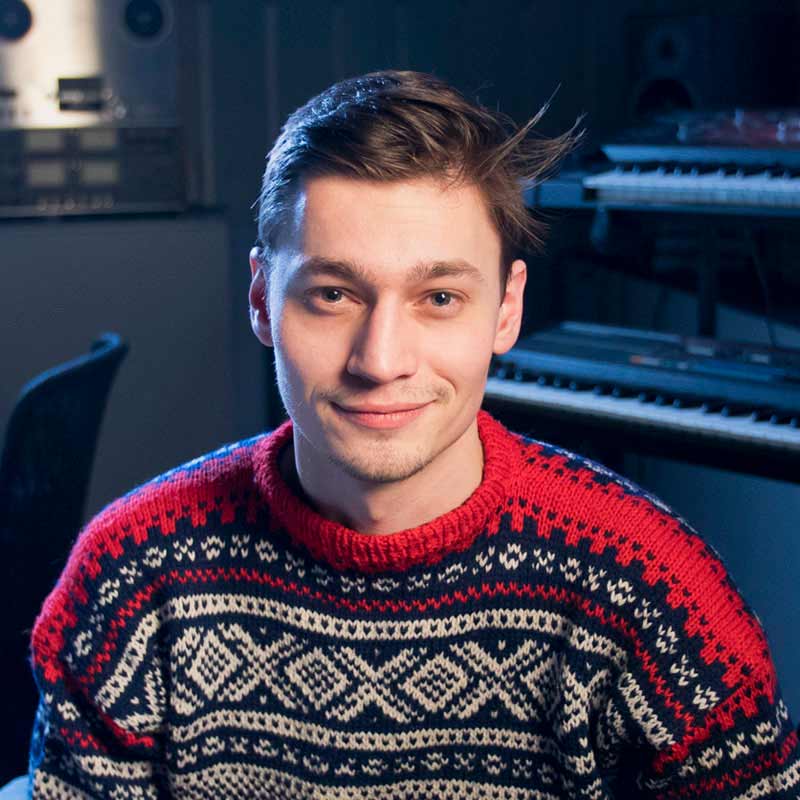 Thomas Leypoldt
Composer
Thomas has composed music for everything from features and documentaries to commercials and YouTube videos. His motto is to offer music which creates recognizability and a bridge between what is being communicated and the listener.
Thomas and Anders wanted to show that composing music can be creative and fun, through their series called Wheel We Score it?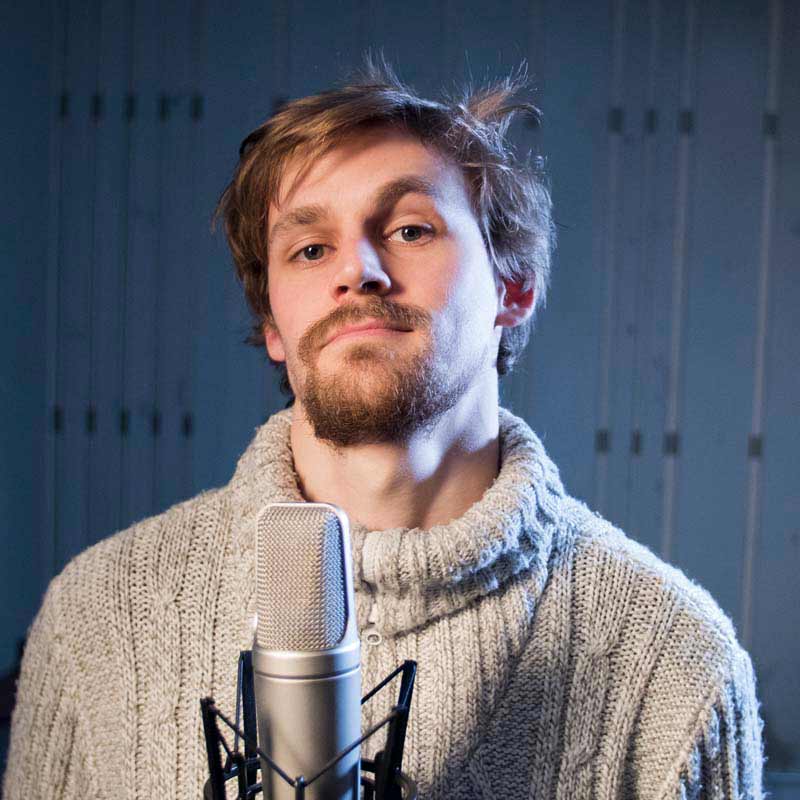 Harald T. Rosenstrøm
Actor and Director
Harald has won the Golden Mask for best theater show in 2011 and has performed on several of the big stages in Moscow, Paris and Berlin, in addition to starring in about 20 movies. Harald is currently acting in the new Netflix series Bloodtrip premiering in February.
Harald is the head of the acting school Solbakken, and is daily teaching students how to become living actors.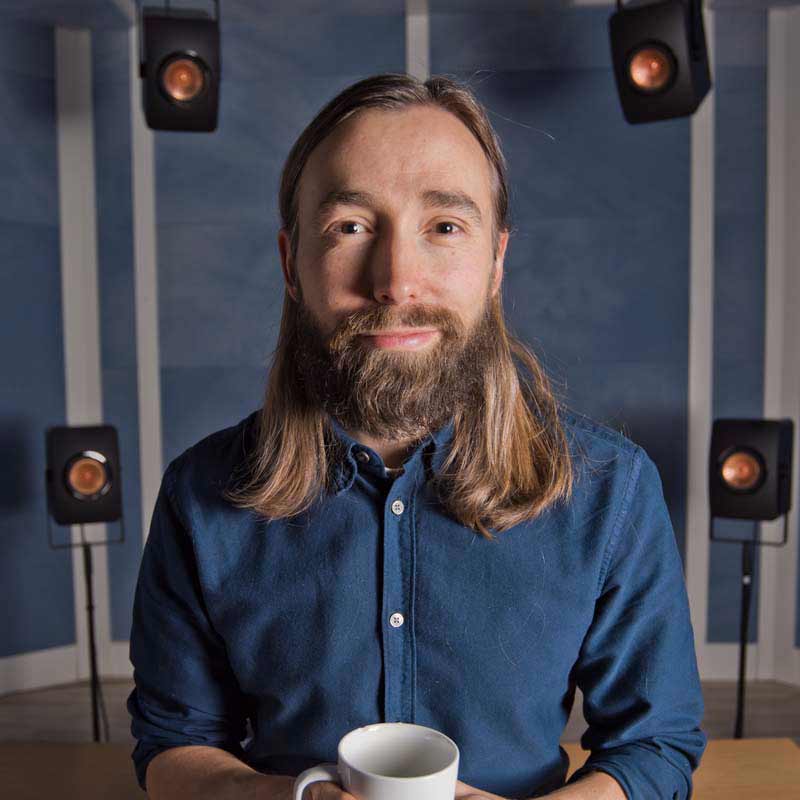 Marius Ytterdal
Sound Designer
Marius has over 10 years of experience of sound design, mix, script and text work for film, television and radio. He makes sure that every project has a solid soundscape. His experience and advice will make you feel more confident when it comes to recording high quality sound for your films and videos. 
Normally I am just a one-person-show, doing my own camerawork, my own lighting, audio and so on. So to be part of a team with people with different inputs was an amazing experience for me.
To have access to all the equipment that Anders has was quite amazing as well, and something I don't normally have access to.
For me, the eye-opener this week was the audio. With what I learned this week and looking back to before the workshop, I realize now that is one step I need to take.
We shared experiences, and towards the end, Anders stepped a bit back and let us have the responsibility and decision-making on the short film.
I learned how important lighting is, and what mood and emotions it can tell, complementing the acting.
The whole experience was much more than I expected! I got way more than I thought I would with this course, and it will really expand your horizons.
I was very happy with the workshop and I learned a lot. Especially the things we learned on lighting – we could see how much impact good vs bad lighting had.
It never got boring, and I think I wrote like 20+ pages in addition to all the hands-on work! The workshop is well suited for both beginners and advanced filmmakers. 
Practical info and pricing

We want you to learn and enjoy the workshop as much as possible. That´s why It´s important for us that you feel focused and relaxed during your stay. With all-inclusive, a beautiful envirnoment and small group, you will get the time you need to feel you have become a better and more confident filmmmaker. 
If you have food allergies or want to eat vegetarian or vegan food, we will take care of that.
So to sum it up, we want to arrange everything for you. So all you need is to get yourself to Skarnes, the rest will be fixed by us: accommodation, food made by a chef, courses, social events ++.  All of this is 20 000 NOK (approximately 2 000 EUR which is about 330 EUR per day) per person.
Q/A
What kind of gear should I bring?
If you have, we recommend you to bring a camera, a laptop, and an external hard drive. If you have questions regarding your camera gear, the workshop is a good place to get help.
Is this workshop for beginners?
The workshop is for beginners as well as professionals. You might wonder how this is possible? First of all, a professional doesn't necessary know how to produce films as a whole team, which can be extremely valuable. And we will focus on the question: Why do we do what we do when making films? This is as interesting for beginners as veterans. By understanding how things work and why a specific product is going to help us tell our story, we can more clearly find our direction as a filmmaker. Learning techniques and theory can be done through YouTube. Understanding the film production can only be done by doing, hands on.   
How do I get to Skarnes?
You book and pay your flight ticket to Oslo Airport. Then you can either get to Skarnes by train or bus. There are trains leaving both Oslo airport and Oslo (capital) to Skarnes. We will pick you up at the train/bus station in Skarnes and drive you to the school.
Is there anything to see near the place we are staying (Solbakken Folkehøgskole in Skarnes)?
Skarnes is a really small town located at the countryside. The benefit of this, is that we don't get too much distractions during our week of filmmaking. There are possibilities to have a walk in beautiful nature or visit Skarnes town to buy groceries or get a hair cut. You can also check out Norway's largest water ski park which is just next to the school.   
Do I get my own room?
Yes, you get your own room with your own key.  
Reserve your spot today!
Reserve your spot by sending us an e-mail. But be quick, as there are only room for about 12 people.
NB: The (2020) workshop was canceled due to the corona virus. So the next workshop will be in May 2022. Some of this years participants couldn't attend that date, so we might have some spots left!
You will get an e-mail from us confirming your spot.
And, don't forget to join our Film Community and Newsletter
Join our community and newsletter ang get first in line on upcoming events such as
workshops, premieres, access Live Q/A and a lot more. 
Andyax Newsletter
Once in a while we send out news and information about upcoming film workshops, collaborations, first in line, invitation to premieres, pre-screenings etc.
Zip code and country is used to send invitations to meetups.
Terms and condition
By signing up you agree to receive emails from Andyax.com once in a while regarding news about Andyax and special offers that we think you might like. It's free to sign up and it's zero spam. Unsubscribe any time.